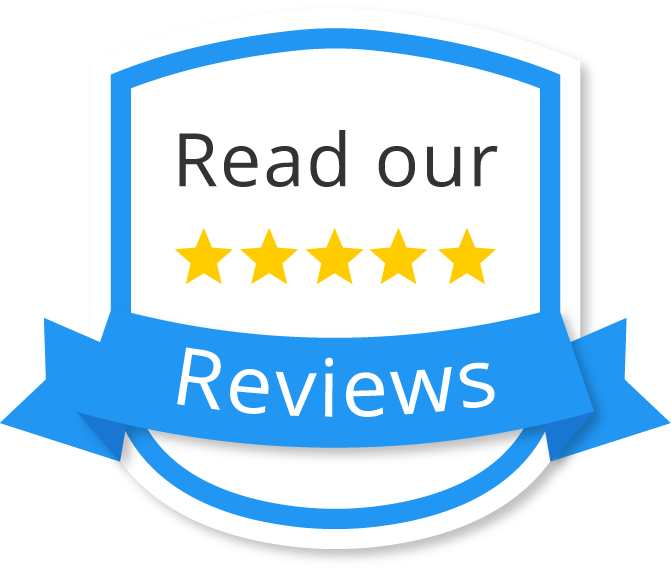 About Let's Insure
WELCOME
Let's Insure was created almost two decades ago by our founder Salar Baktash. After having spent many years in the insurance industry, Salar recognized that there was a complete breakdown in communication between insurance companies and their clients. Salar saw a need within his local community in San Jose, California, for a dependable and reliable source of information and assistance around the complex world of insurance.
The organization was founded on the basic principles of providing outstanding service to every client and to our community at large and Let's Insure gained traction within the local community due to the high level of care and personalization provided to each and every client. We quickly grew with clients spanning the entire state of California. Our clients tend to tell their friends and colleagues about the level of service they received working with us and still to this day, word of mouth is our biggest source of acquiring new business.
Over two decades of experience has taught us that every client has unique needs and with this in mind, we take a hands on approach that creates a custom tailored insurance plan to fit the requirements of each individual, family, or business we work with. Having earned advanced degrees in business, all of our in-house associates are trained to fully understand your insurance needs and are well equipped to prepare insurance plans to fit your specific needs and circumstances.
We are driven by close loving relationships and with the immense allegiance of our fellow employees and the reputable insurance companies we work with and are known for providing the kind of professionalism and service unparalleled in the industry.
We focus on finding the most cost-effective risk management solutions for every client and work with a very diverse range of clients and businesses and welcome any challenge. We can provide insurance for anything from your wedding rings to your employees' international travel.
Meet the agency principal: Salar Baktash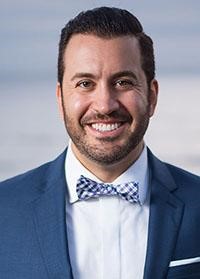 "I have passion for people's assurance - health, disability and life insurance - and I have seen it work wonders for my clients. My agency succeeds because we all follow a mission: We serve our clients in the way we like to be treated. We don't just provide a piece of paper, we provide indemnity. Listening to, learning about, and finding the very best value for our customers is the start. When you sign up through us, we stay with you and continue to assist with your insurance needs. My main focus is not to only manage my insurance business but to make sure my insured have a clear understanding of their coverages and costs!
With over 20 years of experience, I believe in Life-Long clients. As the principal of our agency, I can assure you that everyone here, including myself, will provide you with the best service possible, offering you the products you need at very competitive prices. We will fulfill all your insurance needs in the most trustworthy, efficient and reliable manner possible."
HOW DO WE DO THIS?
The answer is fairly simple. We have carefully chosen the kinds of insurance companies that are proven industry leaders to work with. Every insurance carrier we work with has demonstrated their ability and willingness to offer top quality comprehensive policies at affordable prices, along with outstanding customer service. We have a world-class group of employees who are highly skilled in using our state-of-the-art technology to give you the kind of service you deserve, along with the best in insurance coverage. We are the epitome of the best when it comes to independent insurance agencies.
Specialties
We provide indemnity, not just a piece of paper. We verify that our insured have a clear understanding of what their investment covers!
The products we excel at:
Home, Auto, Umbrella
Property - Earthquake - Flood Insurance
Workers Compensation
Cyber Liability and EPLI Insurance
Product Liability - D and O
Transportation including Heavy Trucks
Malpractice - E and O
General Liability
Medical and Dental Benefits
Disability and Life Insurance
Surety Bonds
You can review your insurance policies and do business with us online, face to face, on the phone, or via text message - we are here to meet your needs.
WHY USE LET'S INSURE
As an Independent Insurance Agency, we represent YOU! We DO NOT work for or represent an insurance company. Our allegiance is to YOU and only YOU! We represent your interests if and when you suffer a loss. We are extremely helpful in this regard, following through every step of the way to see that you are offered fair and prompt compensation and service. We work with a group of very reputable, financially sound insurance companies in California which we have carefully selected to provide coverage for our clients. We offer you the very best in coverage at extremely competitive prices.
Service – Our number one asset is the kind of personalized service we provide for all our clients. Our reputation has been built one client at a time and providing the best possible service is our top priority.
Price – We have a wide range of insurance products and can provide coverage designed to meet your individual needs at very affordable prices.
Individual Insurance – To safeguard and protect you & your family we offer a nice array of Individual Insurance services. Whether you need Health, Renter's, Homeowner's, Automobile, or Life Insurance, we provide friendly personal service. We can tailor your coverage to be very competitively priced.
Commercial Insurance – As specialists in commercial insurance, we can offer policies to protect and secure your business as it grows. We work with small, medium and large sized businesses providing everything from Workers' Compensation to Commercial Property Insurance. We help you maintain the appropriate coverage to handle your loss prevention needs.
Professionalism – We have extremely experienced insurance professionals at every level of our business. As such every person, you encounter doing business with us will handle your matters quickly, accurately, and professionally.
WHAT MAKES LET'S INSURE DIFFERENT?
Every step of the way from the first preliminary quote to binding you over and eventually renewing your policies, our total focus at Let's Insure San Diego is on providing top quality service unparalleled in our industry. We strive to guarantee all our clients, personal and commercial, a full understanding of all their options in terms of the level of coverage and price so they can make intelligent decisions. Our promise to you is that we will put an overall insurance plan in place that matches your requirements for coverage in every single aspect, including price.